PayPal are deprecating previous products (e.g. Business, Business Pro, PayFlow) and moving all merchants to PayPal Commerce.
If you have already signed up with PayPal Commerce you will not have to go through the onboarding process.
For new or customers upgrading then we will guide you through the onboarding process and you may have to go through extra steps with PayPal to finalise your account.
Setup
1. Choose PayPal Commerce from the menu

2. Follow the next link, which will open a popup window and take you through the onboarding or connection process.

3. Select PayPal Commerce, and when prompted "Connect PayPal Commerce", you will be asked to select which PayPal product you want.
Accept Paypal: Typically you you just want this, which makes the Pay by PayPal button available in checkout. Depending on your region and settings, Pay Later, Venmo, and card payments will display alongside the PayPal button, however you will only be aware the customer "Paid with PayPal".
Advanced Card Payments: This requires an additional application process which allows a more native card capture process, you get more visibility over how the customer paid, and you may get different processing fees.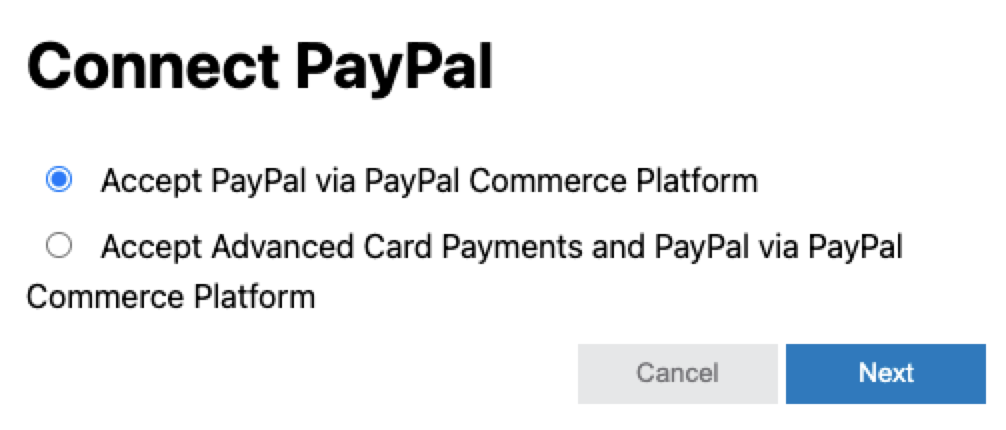 4. Follow the PayPal login process and when prompted grant access to instruct payments into your PayPal account. Depending on your account settings, you may also be asked to provide further business information.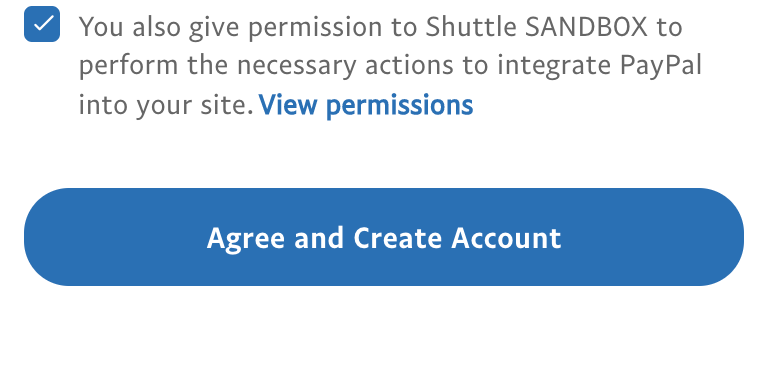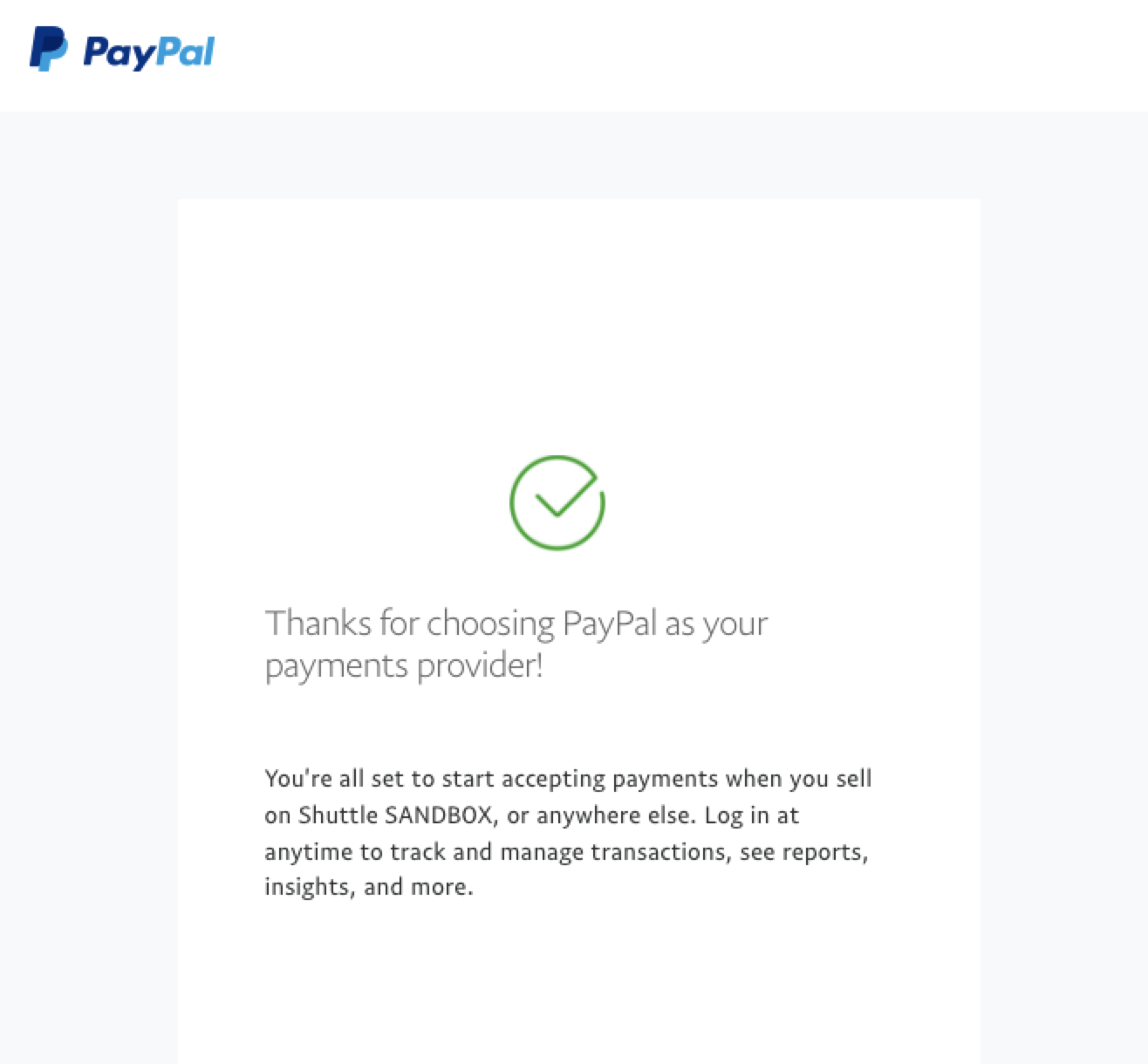 The connection process is now complete.
Either the window will now close, or there might be further instructions from Paypal to finalise your account setup outside of this process. The relevant products wont appear until you complete their onboarding in PayPal.
3. When you return to the gateway configuration you will be presented several options:
Enable Reference Transactions This allows users to save their payment method, but is not available on accounts by default. You must contact PayPal and enable this before selecting the checkbox otherwise it wont work.
Disable Venmo Button: The prevents "Venmo" being presented by PayPal on eligible transactions
Disable Pay Later Button: The prevents "Pay Later" being presented by PayPal on eligible transactions (eg if you are using a different pay later processor)
Disable Cards Button: The prevents "Pay by Credit / Debit Card" being presented by PayPal on eligible transactions (eg if you are using a different card processor)
Require AVS: This will only appear for accounts with "Advanced Card Payments" activated, and will require a customer enter a billing address to process a payment